Kevin Roberts - PhD
Meet Our Food Safety Team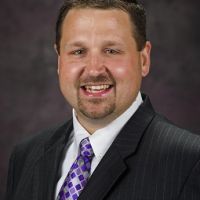 Dr. Kevin Roberts, Ph.D.
Dr. Kevin R. Roberts is a professor in the Department of Hospitality Management at Kansas State University and director of the undergraduate program in hospitality management. Roberts serves as co-director of the Center for Food Safety in Child Nutrition Programs. Roberts worked in the restaurant industry for over 13 years and managed restaurant in Eastern Iowa.
He currently teaches in the areas of foodservice management and hospitality law. He has received outstanding teaching awards from K-State at the college and university levels. His research is related to the application of food safety principles. Specifically, he has conducted research in commercial restaurants, continuing care retirement communities, and school foodservice operations. His current research focuses on behavior change of employees once food safety training has taken place. His interest is in developing alternative food safety training programs and interventions that not only target knowledge, but the antecedents of behavioral intention.
Have A Food Safety Question or Comment?
Share With Us.
Use the form to the right to contact our food safety team.  Whether it's a questions about one of the SafeBites webinars, the food safety blog, or any topic food safety related.
Do you have great ideas when it comes to food safety?  Share them with our team.  We're interested in your ideas for webinar topics, blog articles, industry trends, etc.
We'd love to hear from you.