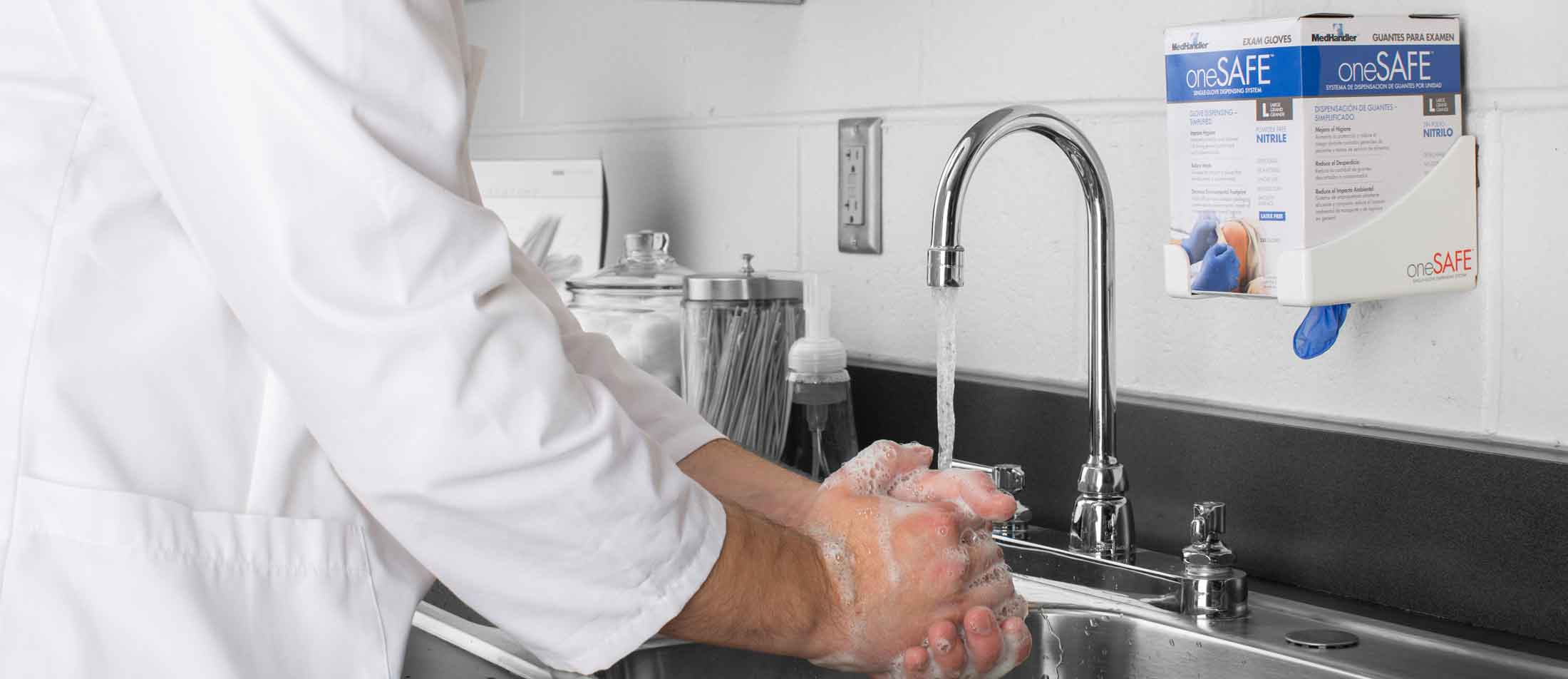 EXAM-GRADE AND 510(K) CERTIFIED AS A MEDICAL DEVICE.
Meets or exceeds a 2.5 Accepted Quality Level
No aerosolization or drying of powder on skin with powder free gloves
Compatible with oneSAFE acrylic dispensers: 11-1SF1 and 11-1SF3

ONE AT A TIME, EVERY TIME
A first-of-its-kind innovation in the food industry, our new oneSAFE® single glove dispensing system, enables foodservice operations minimize the risk of cross-contamination, increase efficiency via a cuff-first glove dispensing system to help to improve employee hygiene, increase compliance, reduce waste, and decrease your operation's environmental footprint.
The oneSAFE® design makes it easy to grab only one glove at a time. Because the system allows users to touch the glove only at the cuff, the glove's palm and fingers will not come into contact with the user's bare hands.