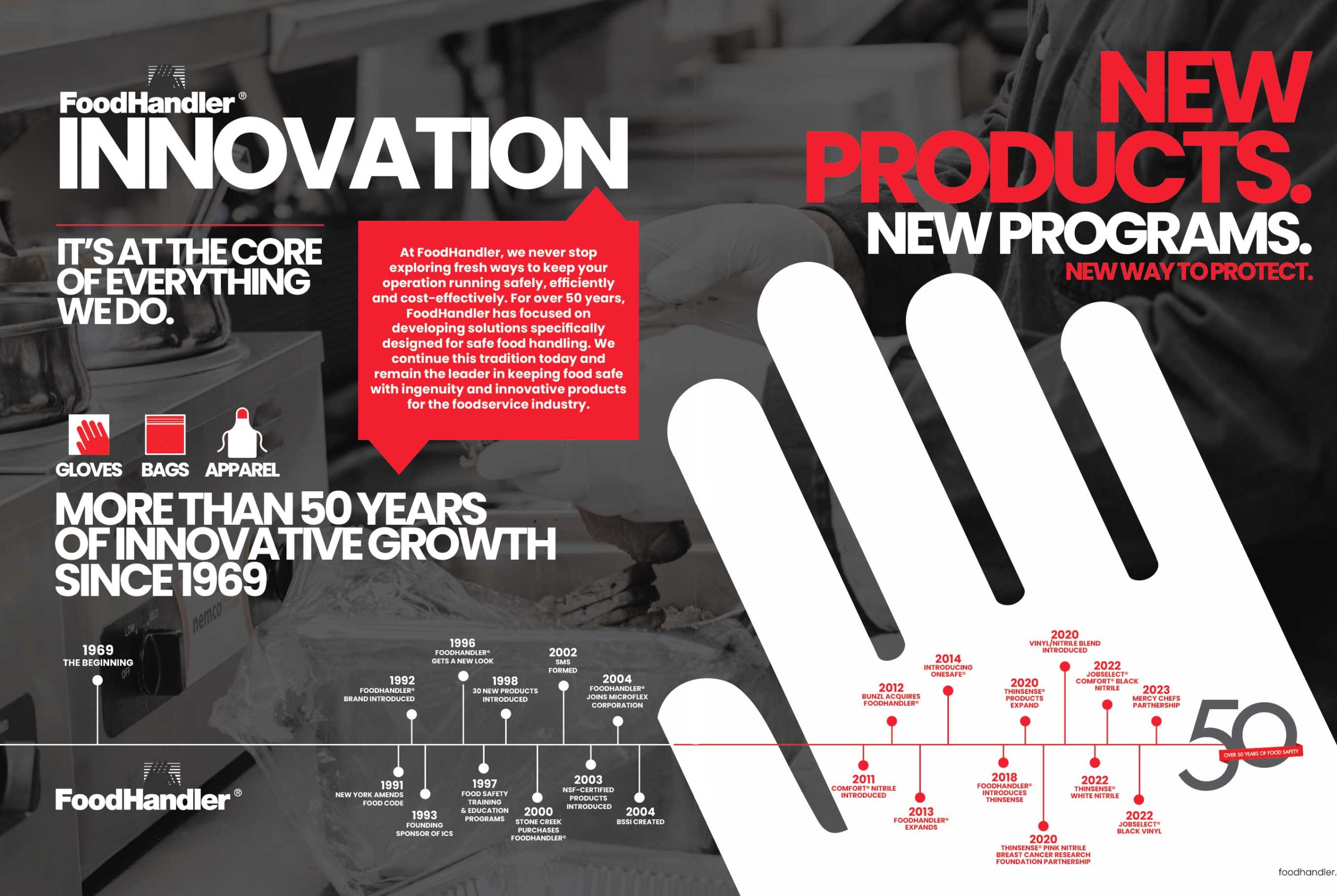 An Unwavering Commitment
to Food Safety
Headquartered in Reno, Nevada, FoodHandler
®
is the established food safety leader — providing simplified compliance and peace of mind to a range of food service operations.
Founded in 1969, FoodHandler has etched an enduring legacy as a pioneering force in the food safety landscape. Renowned for its innovative glove materials, including the iconic Thinsense®, JobSelect®, and oneSafe® brands, the company has redefined food handling practices with its groundbreaking advancements. Bolstering its reputation further, FoodHandler proudly holds an impressive portfolio of seven patents, exemplifying its relentless pursuit of excellence and its steadfast commitment to pushing the boundaries of glove technology.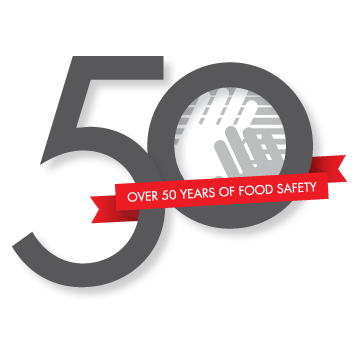 Beyond its technological strides, FoodHandler remains steadfast in its ethical responsibilities. The company vehemently opposes any form of child labor, maintaining a rigorous oversight of its supply chain to ensure the integrity of its products. Sustainability also occupies a paramount place in FoodHandler's ethos. The company actively seeks eco-conscious solutions to reduce its environmental impact, underlining its dedication to a greener future.
At the core of FoodHandler's mission lies an unwavering focus on quality assurance and food safety. The company's gloves undergo meticulous and rigorous quality checks at every production stage, guaranteeing that each peice aligns with the company's high standards. This devotion to quality seamlessly extends to upholding food safety measures. Recognizing the pivotal role its gloves play in maintaining safe food handling practices, FoodHandler meticulously designs and tests each product to provide unparalleled protection for both consumers and professionals within the dynamic foodservice industry.