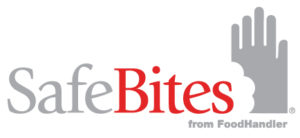 FoodHandler, Inc., a leading developer and supplier of high-quality food safety solutions, announces its 2017 series of complimentary food safety webinars for foodservice professionals. The FoodHandler SafeBites® Webinar Series will feature foodservice industry experts presenting best practices to help foodservice operators manage food safety challenges. FoodHandler will broadcast the webinars on six Wednesdays throughout the year from 1-2 p.m. Central Time.
The series will begin on Jan. 11, 2017, with "Active Managerial Control Principles in Foodservice Operations" presented by Hal King, Ph.D., founder and CEO of Public Health Innovations LLC. Dr. King is a public health professional who has worked in the investigation of foodborne and other diseases with the Centers for Disease Control and Prevention and the U. S. Public Health Service as well as in the design and implementation of preventative controls for food safety hazards in the food industry.
Additional 2017 FoodHandler SafeBites® Webinars include:
March 8
"Creating a Culture of Food Safety in Your Organization" presented by Jeannie Sneed, Ph.D. in foodservice management, RD, SNS, CFSP. Dr. Sneed is a food safety consultant, retired from Kansas State University as professor and head of the Department of Hospitality Management and Dietetics and research professor in the Center of Excellence for Food Safety Research in Child Nutrition Programs funded by the U.S. Department of Agriculture.
May 3
"Food Safety Kitchen Hacks" presented by Chef Cyndie Story, Ph.D., RD, CC, SNS, owner and operator of Culinary Solution Centers, LLC, a K-12 consulting agency specializing in providing culinary education for school nutrition professionals at all levels
Sept. 13
"The ABCs of ServSafe® Certification" presented by Colleen Bellso, a National Restaurant Association registered ServSafe® proctor and certified ServSafe® instructor with Bunzl North America
Oct. 11
"Kitchen Cleaning and Sanitizing Best Practices" presented by Catherine Strohbehn, Ph.D., RD, CP-FS, an educator/researcher in foodservice management and food safety and member of the Food Safety Project team, Iowa State University, Ames, Iowa
Nov. 8
"Norovirus: Too Tough to Tame?" presented by Jamie Stamey, M.S., RD, LDN, CP-FS, a food safety and applied nutrition consultant and trainer with Healthy and Safe Food
Each webinar from 1-2 p.m. Central Time will consist of a 45-minute presentation followed by a 15-minute question-and-answer session. For more information and to register, visit https://www.foodhandler.com/education-training/.